Christian Education & Youth Mi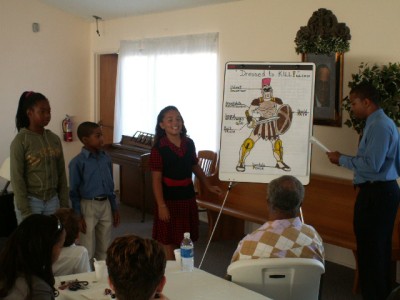 (Sunday School Students reviewing previous month's lessons)
YOUTH MINISTRY
We need energetic, enthusiastic, compassionate people to take on the work of ministering to our youth. Along with 'Sunday School' and 'Jump Start to Academic Success', we want to provide weekly youth fellowships, and service programs for our youth ages 12-17 years old.
We want youth Sunday School and fellowships to be EXCITING & FUN as they learn about our great GOD & KING JESUS CHRIST and get to know and honor one another!
We want the service programs to provide our youth with ministry opportunities to serve those in need in the San Diego community and abroad. We want them to serve in their local neighborhoods, schools, convalescent homes, hospitals, orphanages, food banks etc. so that the world will see CHRIST in our young peoples' lives!
We want people who are patient and love working with young people, reading, music, drama, art, games, etc. to join this ministry. If this is you, contact us TODAY!!! hopeforme.net@gmail.com or at 619.414.8251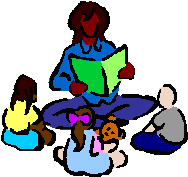 JUMP START
"Jump Start to Academic Success" is a FREE tutoring and educational prep program designed to equip our community's children with the skills they need to achieve academic excellence.
Students will receive assistance with homework problems, be given organizational skills, as well as some basic strategies to help improve their English comprehension and math skills!
"As a parent and credentialed teacher in the state of California, I believe that every child deserves a quality education and all
the advantages that it affords them. I want to see all of our community's children succeed and maximize their GOD given
potential. That's why we're providing the 'Jump Start' program at D.O.H.C.C. We're here to serve you!" - Pastor Marty
Students in 2nd grade and up are welcome to take advantage of this service every Sunday from 11:45AM to 12:45PM. (D.O.H.C.C. Members & Non-members are welcome)
We also need high school, college, and young adults who would like to volunteer as tutors. If you're interested please contact us TODAY!!! at 619.414.8251 or
hopeform.net@gmail.com