How can I come to know Jesus Christ personally?

Coming to know Jesus Christ as your personal Lord and Savior and knowing your sins are forgiven and you are ready for heaven is as simple as the following steps: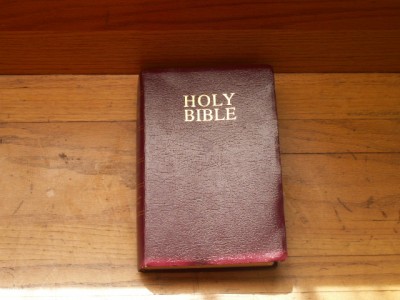 A. Admit you have sinned.....

"For all have sinned and fall short of the glory of God" (Romans 3:23)
"If we say that we have no sin, we deceive ourselves, and the truth is not in us" (1 John 1:8).

B. Believe in Jesus Christ.....

"For God so loved the world, that He gave His one and only Son, that whoever believes in Him shall not perish, but have eternal life" (John 3:16).

C. Confess and leave/repent of your sin.....

"If we confess our sins, He is faithful and just and will forgive our sins and purify us from all unrighteousness" (1 John 1:9).

D. Be Baptized in the name of Jesus Christ.....
"...Repent, and be baptized everyone of you in the name of Jesus Christ for the remission of sins,...(Acts 2:38a)
E. Be filled/baptized with the Holy Spirit.....
"...and you shall receive the gift of the Holy Spirit. (Acts 2:38b)
F. Live a holy life for Christ.....
"I beseech you therefore, brethren, by the mercies of God, that ye present your bodies a living sacrifice, holy, acceptable unto God, which is your reasonable service." (Romans 12:1)
Congratulations on becoming aware of the essential elements of being a friend of God and a part of His forever family.
Click here for a free resource entitled "Friendship With Jesus!"
to help you grow in your relationship with The LORD! If you are ready to be saved/born again and would like someone to pray with you contact us RIGHT NOW at 619.414.8251 or hopeforme.net@gmail.com .