The VISION for the Door Of HOPE Christian Church is to build a strong church community where people are valued, and every age, race, culture and socioeconomic level gather together to praise and worship their SAVIOR & GOD, JESUS CHRIST in the beauty of holiness.
Meaningful relationships will be developed and nurtured as members of this Christian family learn from, support and encourage one another. They will maximize their GOD given potential as they work together and experience great success in their spirits, minds, and bodies!
Between the communities of Logan Heights and La Jolla alone are more than 300,000 unchurched souls waiting to receive the Gospel of JESUS CHRIST. We want to see at least 30,000 of those souls baptized and Spirit-filled and serving throughout San Diego county making a positive impact in the world for CHRIST! Serving as volunteers feeding and clothing those in need! Helping young people see their worth and value while realizing and fulfilling their dreams! Equipping marriages and families with the tools and skills to build meaningful and significant relationships with one another and demonstrate their love for GOD by loving and serving one another and others together! Our members' ministry will reach inside and outside the walls of our church! Come be a part of a church on the move for The LORD, bringing glory to GOD for the good of others!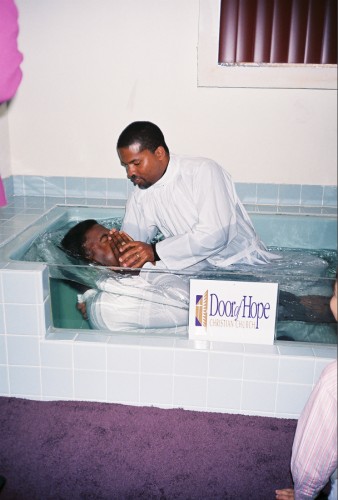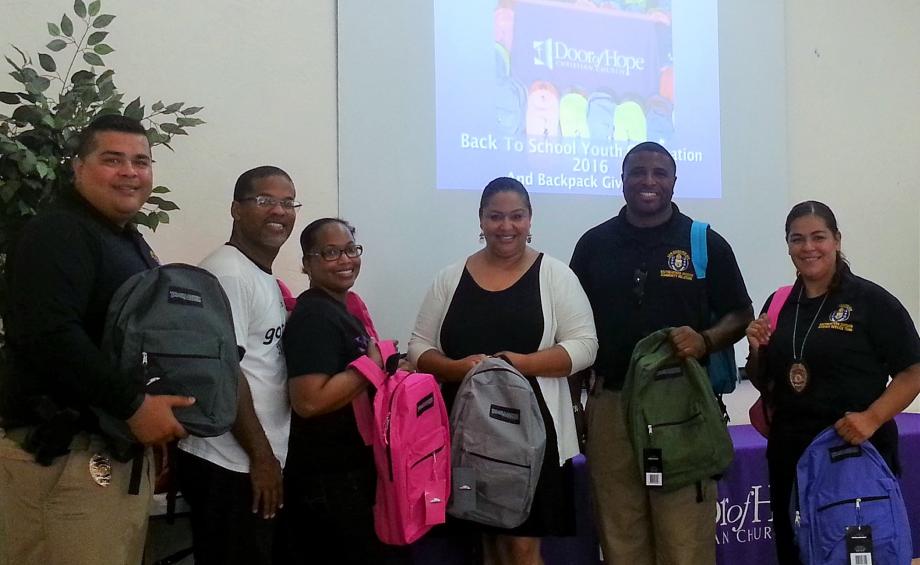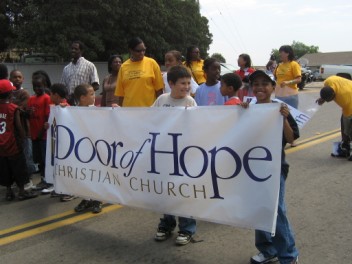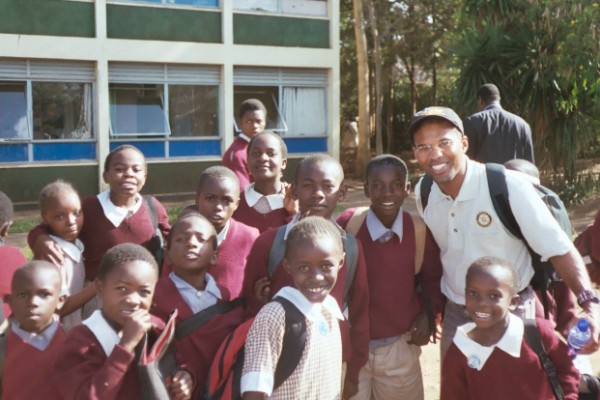 This is an ambitious goal that can be reached and we want YOU to partner with us to make it happen!
Become a part of the VISION today!
(Photos above from left to right: (1) Pastor Marty baptizing a soul in the name of Jesus Christ! (2) D.O.H.C.C.'s Annual Back-To-School Celebration & Backpack Give-A-Way with representatives from SDPD & SDUSD! (3) D.O.H.C.C. youth and members participating in a march for education in San Diego! (4) Pastor Marty in Kenya on the horn of Africa on a humanitarian trip with ROTARY International!)
Making a positive impact both LOCALLY & GLOBALLY! For GOD's glory and the good of others!